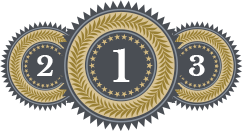 Advocates to Guide You Through the Legal System
Each day, immigrants from all over the world pursue the dream of coming to America and gaining U.S. citizenship. Unfortunately, many immigrants lose their opportunity for U.S. citizenship because they lack proper legal representation. Immigration, citizenship and naturalization are increasingly complex and dynamic areas of law. Only dedicated and specialized professionals can be expected to keep up with the demands of guiding clients through this ever-changing environment.
We will fight to protect your legal rights under the law.
Metropolitan Detroit based attorney Mani Khavajian has built an award-winning practice focused on immigration and criminal defense matters and represents private individuals, families, businesses and organizations in visa petitions to the U.S. Citizenship and Immigration Service, as well as defending and litigating cases before Immigration Judges, the Board of Immigration Appeals, Unites States District Cts, United States Circuit Courts, and United States Supreme Court.
3
Committed to each client's long-term success.
Other areas of law handled by our office in collaboration with other experienced   attorneys include, but are not limited to:
Contracts
Divorce & Child Custody
Civil Rights
Landlord/Tenant
Personal Injury
Social Security Appeals
Wills and Estates
PRACTICE AREAS
Deportation Defense
Deportation/removal is a process used by the US government to remove individuals form the United States. Our attorneys are familiar with this process and are passionate advocates for immigrant rights.
Immigration Appeals
We represent immigrants and organizations before a variety of immigration appellate forums including the Board of Immigration Appeals ("BIA") as well as the USCIS Administrative Appeals Office ("AAO").
Citizenship & Naturalization
Naturalization is an extremely important process that requires the attention of an experienced citizenship and immigration attorney.
Criminal Convictions & Immigration
If you are a resident alien, or are undocumented or overstayed your visa, and have been arrested on a criminal charge, you need help in two legal areas — representation for the criminal charge, and the advice of an experienced immigration attorney.
Search & Seizure Issues
The laws regarding searches and seizures of property by police are numerous and change often.  Many arrests throughout Michigan are the result of illegal searches and seizures that violate the U.S. Constitution. We understand the ever-changing laws and can assist in closely evaluating your encounter with the police.
Asylum
Under U.S. law, asylum may be granted to foreigners who can establish a well-founded fear of persecution if they were returned to their home countries.  Our experience gives us the ability to properly prepare, file, and present an asylum case, which can greatly increase your chances of obtaining asylum in the U.S.
Diversity Lottery
Almost anyone who has completed the equivalent of a U.S. high school education, or has worked for at least two years within the last five in a qualifying occupation, is eligible to enter the Department of State's annual visa lottery program, but as a winner you must act quickly to be among the first to qualify.
We can help.
Family Law
One of the most common ways to immigrate to the United States is through a family member. We have considerable experience helping immigration clients pursue their dreams. We know what to look for in evaluating your situation, and can provide step-by-step guidance for you and your loved ones.